8 Sisters take next step in religious life- August 2, 2022
On Tuesday August 2nd, we were thrilled to witness 8 Sisters making their next steps in religious life. Four Sisters (Sr. Maria Christi, Sr. M. Xavier, Sr. M. Annuntiata, and Sr. M. Pieta) forever laid down their lives through their Final Profession of Vows, two Sisters (Sr. M. Veronica and Sr. Bethany Marie) joyfully professed First Vows, and two postulants (Sr. Mary Kolbe and Sr. M. Gloria) were received into the Novitiate and adorned with the religious habit and name.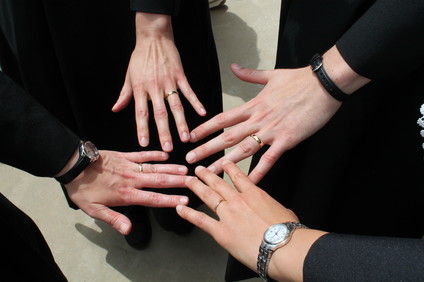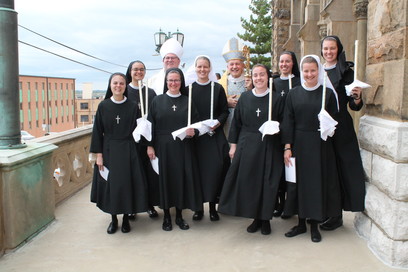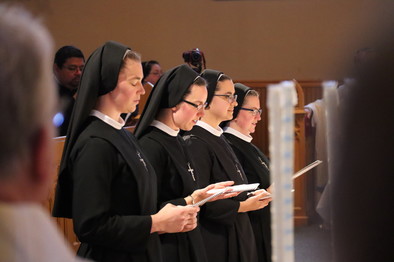 Veni Si Amas Retreat - October 27-29 2017
Twenty-three young women from across the U.S. joined us for our Veni Si Amas discernment retreat over the weekend of October 27-29.  They had a chance to pray with us and experience a taste of our religious life while meeting the sisters and opening their hearts more fully to God's will for their lives.  You can view pictures from the weekend here.  Our next retreat will be held March 2-4, 2018.  Save the date and tell your friends!
Entrance Day for our Postulants - September 8, 2017
Welcome to our new Postulants! We officially welcomed the four new postulants for the year with a warm welcome reception. It was a passing over from the vocation director to our new postulant director. An exciting time for these young ladies, the community, and their families. Check out more here.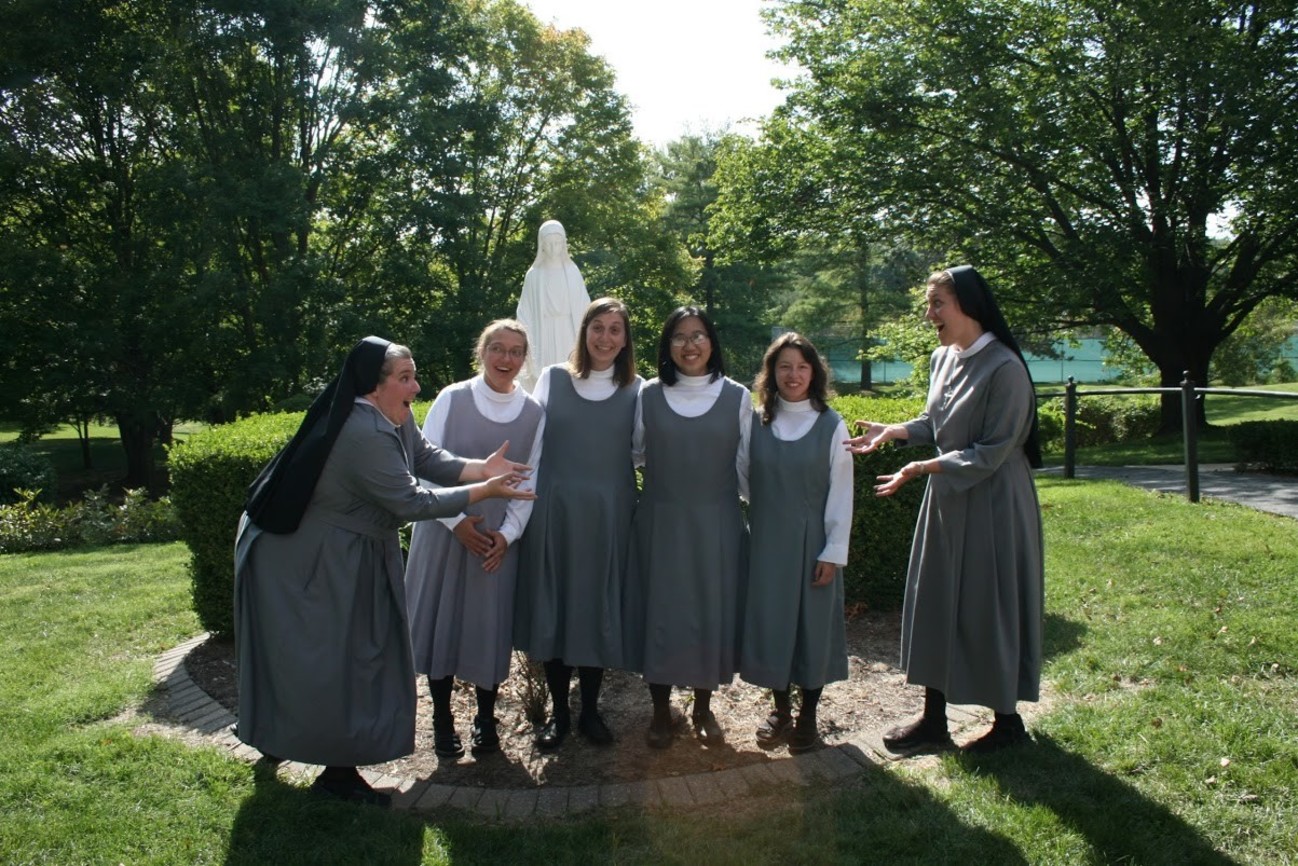 Final Vows, First Profession, and Reception into the Novitiate - August 2, 2017
Congratulations to Sr. Mariela, Sr. M. Bernadette, and Sr. M. Isabella who made their final vows! Sr. John Mary, Sr. Mary Joseph, and Sr. M. Philomena made their first profession of vows on August 2, as well. We were blessed to welcome Sr. M. Clare into the Novitiate, too. The feast of Our Lady of the Angels - St. Francis' "Portiuncula" - was a great day to celebrate with the Community, family, and friends.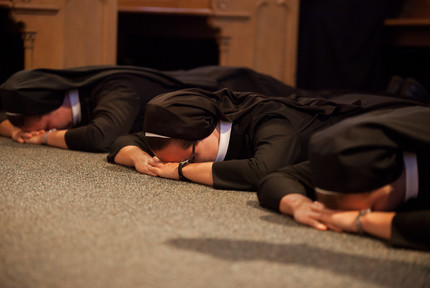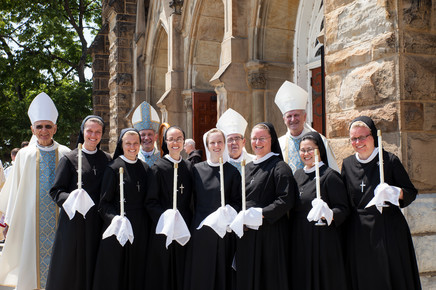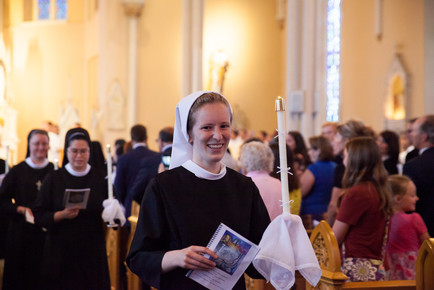 See more pictures here.