Celebrating Our Feastday Sisters
Thank you for visiting our Feastday page.  We are glad that you will be able to join us virtually to pray for and celebrate our sisters as they take their next steps in religious life.  Special thanks to St. Mary's Church in Alton which not only provides a beautiful setting for the ceremonies, but is also providing the Live Stream.
Click on THIS LINK to open their parish and school Facebook page and pray along with us.
(NOTE: You do NOT need to have a Facebook account to be able to access this page.)
Tune in on Sunday, August 2 at 3:30 pm to view the Mass of First Profession and Reception into the Novitiate.
Tune in on Monday, August 3 at 10:00 am to view the Mass of Final Profession.
Downloadable programs for the respective liturgies are available using the image buttons on the right of this page.
Sisters Preparing for Final Vows on August 3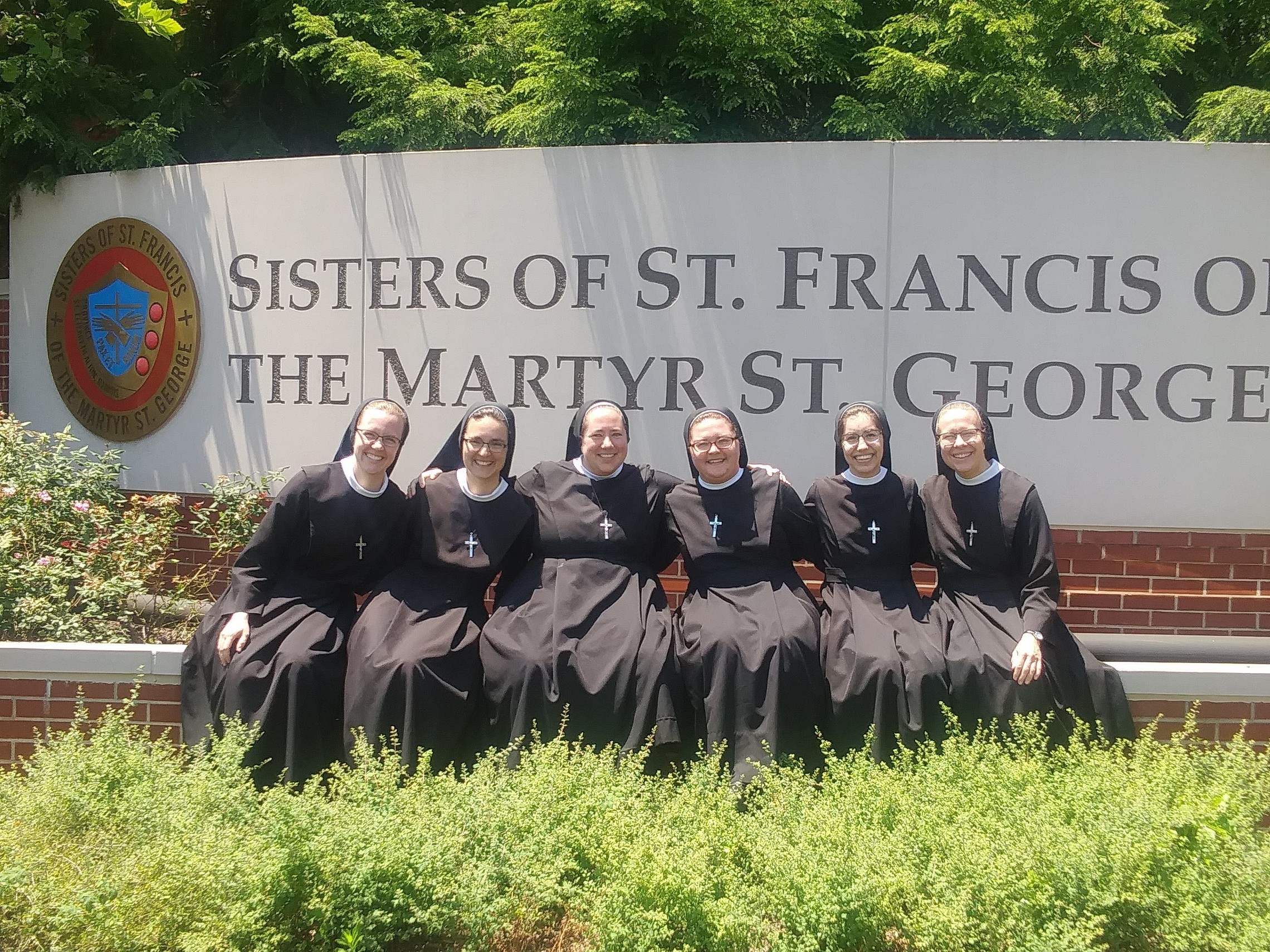 Sisters Preparing for Reception into the Novitiate on August 2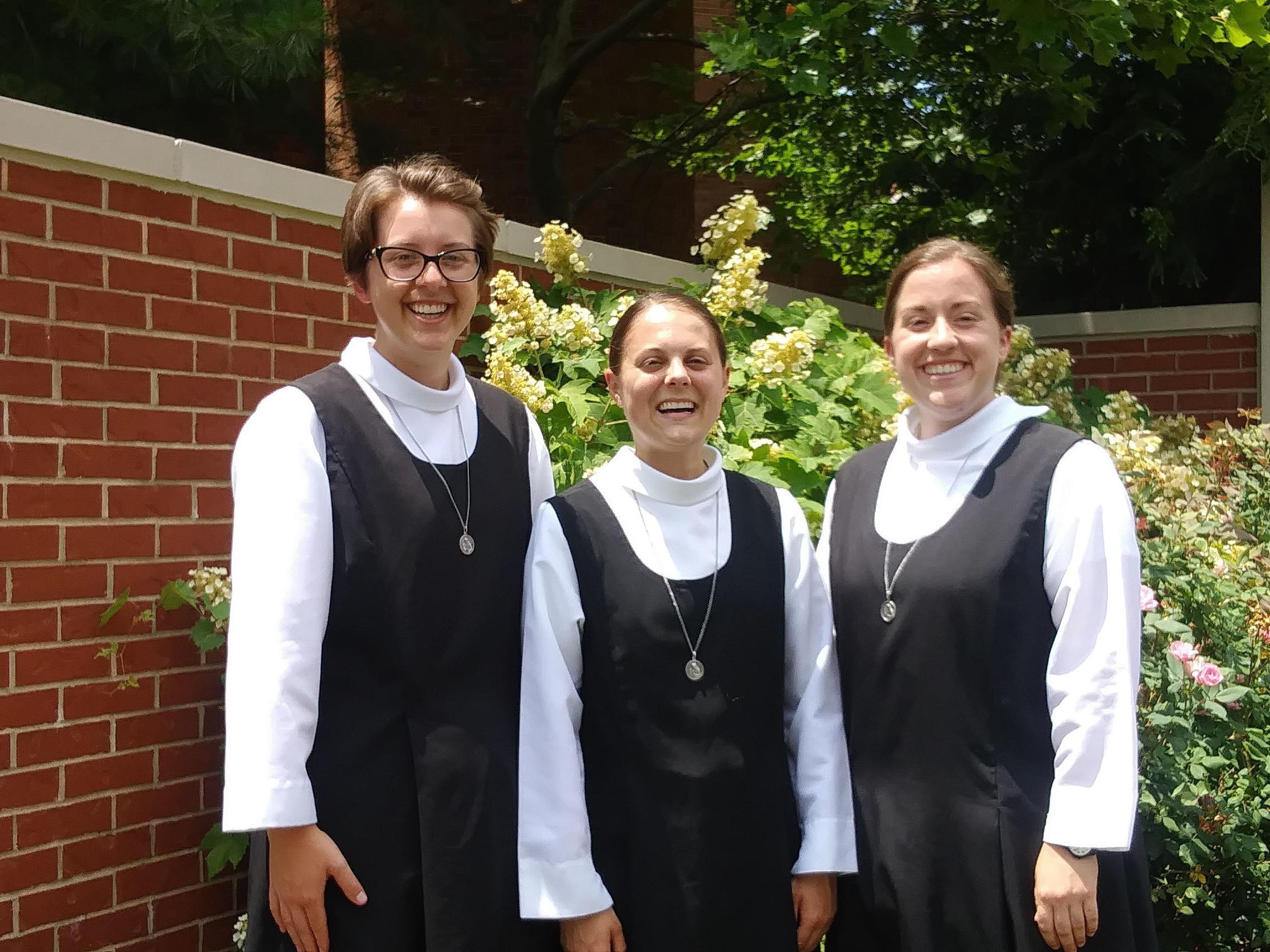 Sisters Preparing for First Profession on August 2