Franciscans devoted to the Sacred Heart
Animated by the love of Christ, our foundress Mother M. Anselma Bopp was called to follow St. Francis of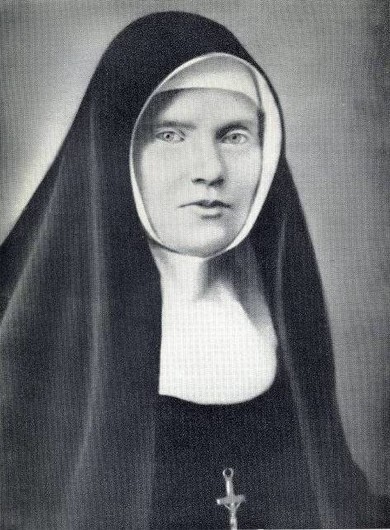 Assisi as she recognized her smallness before the Lord and rejoiced in His humility in becoming man for each of us.  She sought to seek His face, the face of the Poor One, the Crucified One, the Pierced Bridegroom, in all that she did.    
Mother was characterized by her firm resolve to be a holocaust before the Lord, and desired to follow Him by living a simple, joyful life.  She knew that only by gazing upon the Pierced Heart of her Savior could her own heart be transformed to be fully united to His. We, her daughters, try to follow the example that Mother set for us all. Simple, humble, joyful sisters.
"Do not lose courage even if your worries seem difficult.  Flee in such moments to the Sacred Heart. 
There you will always be consoled."  - Mother M. Anselma, foundress