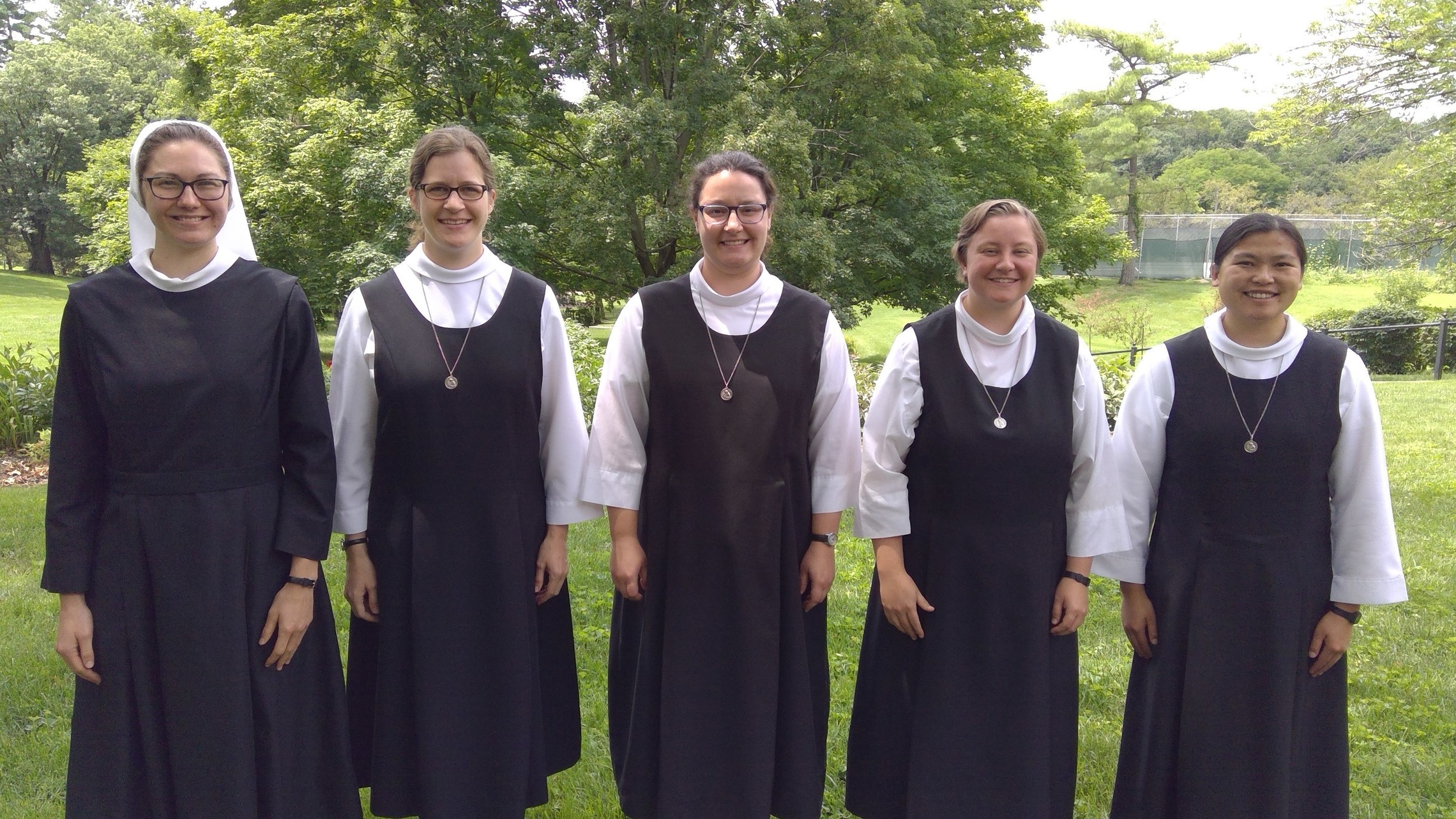 Our Feastday Sisters
First Profession of Vows
Sister M. Elizabeth Grace Donahue
Reception Into the Novitiate
Stacy Butler - Sister M. Giorgiana
Claire Callahan - Sister Mary Paul
Amber Robinson - Sister M. Magdalena
JinYu Burnham - Sister Stana Maria
Celebrate with us!
Thank you for visiting our Feastday page and for your support of our sisters as they took their next steps in religious life on August 2.  Special thanks to St. Mary's Church in Alton which not only provided a beautiful setting for the ceremonies, but is also provided livestreaming via the parish and school Facebook page.  
(NOTE: You do NOT need to have a Facebook account to be able to access the video.)
Click here to view pictures from the celebration!
Mass of Profession and Reception
Monday, August 2, 2021
10:00 am
St. Mary's Catholic Church
519 E 4th St, Alton, IL 62002
Public Reception 2-5 pm in Suddes Hall